Foshan Songchuan Mechanical Equipment Co., Ltd. Won The Title Of "specialized And New" Enterprise!
In December 2021, the Department of Industry and Information Technology of Guangdong Province announced the list of Guangdong Province's 2021 special and special new enterprises. Foshan Songchuan Machinery Equipment Co., Ltd. was awarded the title of The title of "new" enterprise is not only a full affirmation of the forward-looking, technological innovation and core competitiveness of Songchuan's industry, but also a high recognition of the company's products, technology, innovation, and development.
​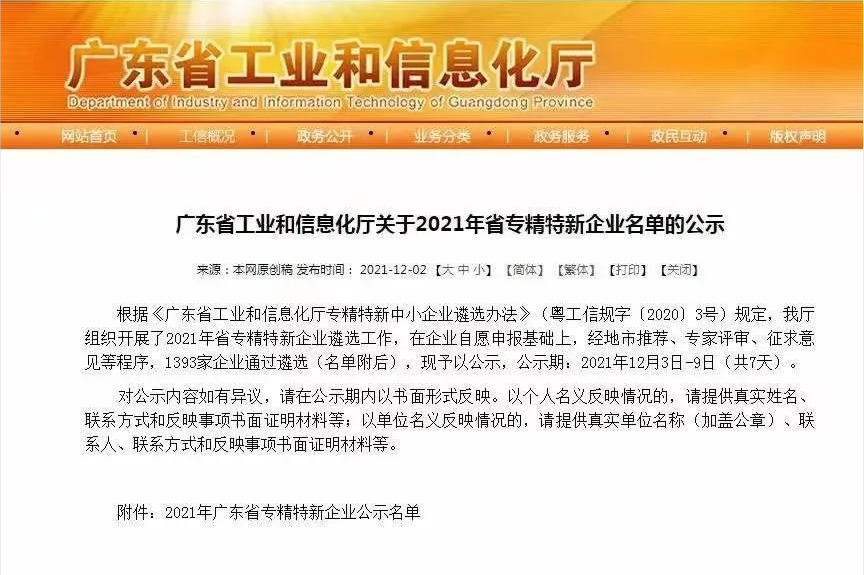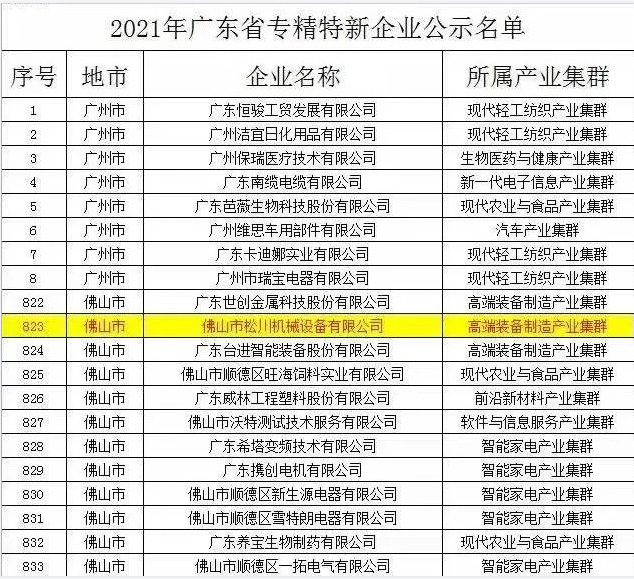 "Specialized, Specialized and New" companies focus on the core links in the industrial chain, focus on core core businesses, and have the characteristics of specialization, refinement, specialization, and novelty. They have become the key carrier for the implementation of innovation-driven development strategies and become the upgrading industry. An important force for the stability and competitiveness of the chain and supply chain.

As a witness and leader in the field of automated food production and packaging machinery in China, Songchuan has always been guided by customer needs to help the high-quality development of packaging machinery. Relying on excellent technical strength and innovative advantages, the company provides customers with one-stop smart packaging solutions, builds a product service system that customers can trust, and creates value for customers.

In the future, Songchuan will continue to adhere to the development direction of "specializing, specializing and new", focusing on products, strengthening innovation, and using new technologies to solve new problems in packaging production, leading the development of the packaging industry, making it bigger, more refined, and stronger, and smart manufacturing for China Empower!